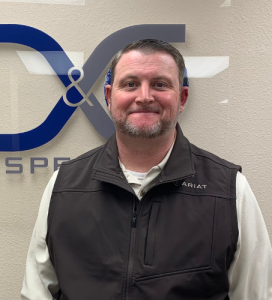 Christopher Rahe has been involved in the Oil & Gas inspection industry since December of 1997. He has worked in multiple roles on the process side of the industry and the EPC side of the business.
Christopher has served as the Vice President of Global Operations for D&C Inspection Services for the last 8 years. While managing D&C the last 8 years D&C saw 4 of their largest revenue years since its conception in 1991 under Chris's management. The vendor surveillance group broke the monthly revenue record for 15 consecutive months from 2018 & 2019. Chris has also brought new clients from previous relationships to D&C. He also serves as the Technical Manager; Chris has helped increase the inspector matrix by over half the original roster and helped expedite non-conformances or client complaints in a timely manner. He continues to support all functions of the Vendor Surveillance Services Group globally.
In 2022 Chris and his staff look to improve their service lines and capability with new ownership as a Pro-Surve Technical Services company.