Aerial Inspection Services
Below is a sample of some of the services that our aerial division can provide.
---
Refining, Power Generation, Petrochemical and Industrial Facility Inspections

---
Surveying and Mapping


Our software allows us to perform autonomous flight and create three-dimensional maps to an accuracy of within two inches. In comparison, Google Earth can be as inaccurate as six meters for elevation, longitude and latitude. Most of our UAS are equipped to transmit the camera "point of view" to a ground station where client representatives can simultaneously view areas of interest.
---
Personnel Platform Inspections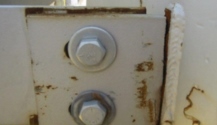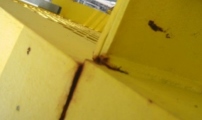 ---
Internal Pressure Vessel and Storage Tank Inspections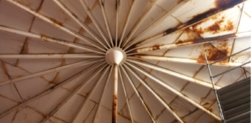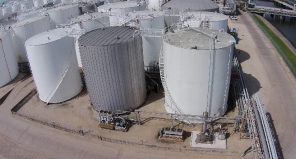 Radio controller waves can't penetrate thick walls, but with the use of a signal extender and the presence of a manway, we can fly inside the vessels and receive a live feed.
---
Pipeline Inspections



Inspections by UAS are faster, safer and less expensive than other aerial methods to obtain critical data for leaks, damage, overgrowth and other inspection activities required in pipeline maintence.Pre-flight programming specifes the path of the aircraft and the points and elevation at which photos are taken. Photos and locations can be input into the surveying and mapping software to give an accurate three-dimensional map of the area of interest.
---
Structural Assembly Inspections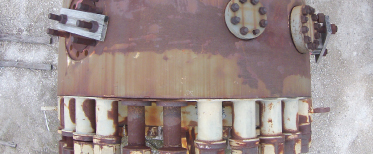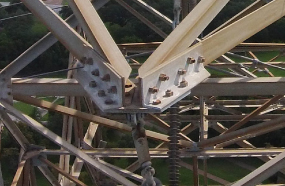 Missing or loose bolting is one of the most common discrepencies found during structural inspections. While aerial inspections cannot verify bolt or stud torquing, it can pinpoint installation discrepancies on new and existing structures.
---
Tower Inspections

Telecommunication towers are some of the most dangerous areas accessed by inspection personnel. Personnel liability skyrockets for every trip made up or down one of these structures. UAS make these trips safer and easier.
---
Flare, Industrial Chimney, and Smokestack Inspections

Our UAS easily attains the information needed on the condition of these structures. Damaged equipment and components can be identified and ready to be installed during a scheduled shut-down instead of causing a failure.
---
Bridge Inspections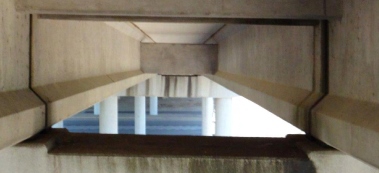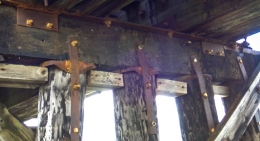 We utilize a custom-built UAS for bridge inspections. Our camera's unique "look up" capabilities allow for views from zero to 90 or 270 degrees. This provides better vantage points for upclose inspections of the structure's connections and structural integrity.